We are excited to be resuming the 3rd annual Front Range Microbiome Symposium this spring on April 27th-28th, 2023!


The Front Range of the Rocky Mountains is a hotbed of scientific research and innovation in microbiome science. From Colorado to Wyoming, scientists are leading ground-breaking microbial ecology research across humans, animals, the environment, and agriculture. Can we amplify this world-class science with better cross-pollination across labs and institutions?
With the goal of cultivating new symbiosis between Front Range researchers, the CSU Microbiome Initiative and Graduate Researchers Across Microbiomes (GRAM) is hosting the 2nd annual Front Range Microbiome Symposium. Please join us to kick off the event on Thursday, April 27th with an evening mixer at New Belgium Brewing Co, and stay through Friday, April 28th for two excellent keynote speakers, Dr. Rob Knight and Dr. Margaret Mcfall-Ngai, and presentations and posters by faculty and early career scientists from universities, organizations, and industries across our region.
The symposium will be hosted by CSU at the CSU Alumni Center on the east side of Canvas Stadium. This generous venue and our uncongested schedule allows for abundant opportunities to meet and network with Front Range microbiome neighbors. We look forward to seeing you there!
Learn more about the CSU Microbiome Initiative and CSU Microbiome Network at https://www.research.colostate.edu/microbiome/, and follow us on twitter @CSUmicrobiome
Learn more about GRAM on Twitter: @GRAM_CSU
Stay in the loop by following us on Twitter: @FRMicrobiome
---
Organizing Committee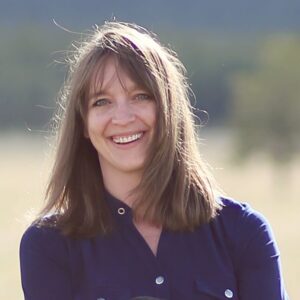 Tiffany Weir, Associate Professor and Graduate Program Director, Food Science and Human Nutrition, Colorado State University
Dr. Tiffany Weir is an Associate Professor of Food Science and Human Nutrition. She studies the impact of diet on the human gut microbiota and the interaction between these microbes and the downstream development of cardiometabolic diseases. She also teaches Fermentation Microbiology and courses for the Nutrition and Food Science graduate program. Dr. Weir studied Microbiology at Penn State University before completing the Cell and Molecular Biology PhD program at Colorado State University. Prior to becoming a professor at CSU, she spent time study microbial ecology in the Peruvian rainforest as a visiting scientist at the Pontifical Catholic University of Peru.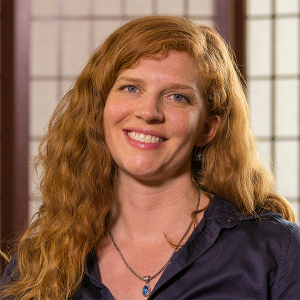 Jessica Metcalf, Associate Professor, Department of Animal Sciences, Colorado State University
Jessica is an Assistant Professor in the Animal Sciences Department at Colorado State University. She earned a Ph.D. at University of Colorado and did her post-graduate training at the same institution with Dr. Rob Knight. The Metcalf laboratory uses high-throughput sequencing of bacterial and microbial eukaryotic communities to study how microbial communities change in response to disturbance events in both short time scales (decomposition of mammalian taxa) and long time scales (human population shifts to a western diet). Her lab brings together the fields of vertebrate evolution, microbial ecology, human health, and forensic science with innovative research tools to study the interactions between microbes and vertebrates during life and after death.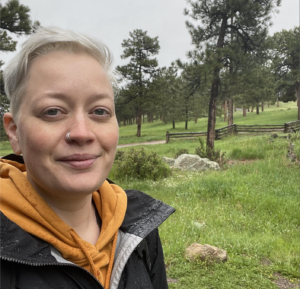 LeAundra Schopflin, Graduate Student, Agricultural Biology, Colorado State University
LeAundra is a 4th year PhD student in the Graduate Degree Program in Ecology where they work with Dr. Pankaj Trivedi. They have a B.S. in Cell and Molecular Biology from the University of Utah and an M.S. in Marine Molecular Biology from University of Delaware. Their dissertation work focuses on multiple climate change drivers of the soil microbiome (warming, drought, and forest fire) in global drylands and boreal and temperate forests.
Bri Risk, Graduate Student, Geosciences, Colorado State University
Bri is a PhD candidate in the Integrative Cardiovascular Physiology and Intestinal Health lab. She earned her Bachelor of Science in Food Science, Nutritional Sciences, Dietetics in 2012 with a subsequent Master's of Science in Nutrition in 2021 at Colorado State University. Her current work focuses on gastrointestinal metabolite signaling and endothelial dysfunction in the progression of heart disease.