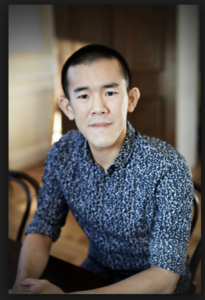 Ed Yong is a science journalist who reports for The Atlantic, and is based in Washington DC.  His work has featured in National Geographic, the New Yorker, Wired, and more. He has won a variety of awards, including  the National Academies Keck Science Communication Award, the Michael E. DeBakey Journalism Award for biomedical reporting, and the Byron H. Waksman Award for Excellence in the Public Communication of Life Sciences. I CONTAIN MULTITUDES, his first book, became a New York Times bestseller and inspired an online film series, an anthology of plays, and a clue on Jeopardy! He has a Chatham Island black robin named after him.
---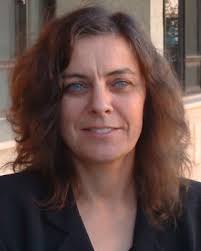 Jill Banfield is a Professor at the University of California, Berkeley, USA, with appointments in the Earth Science, Ecosystem Science, and Materials Science and Engineering departments.  She leads the Microbial Research initiative within the Innovative Genomics Institute, is affiliated with Lawrence Berkeley National Laboratory, and has a position at the University of Melbourne, Australia. She is a member of the National Academy of Sciences and the Australian Academy of Science, as well as a MacAurthur fellow, a L'OREAL-UNESCO Laureate, and an elected fellow of the Geochemical Society and the American Academy of Microbiology.
Jill's laboratory investigates the structure, function, and diversity of microbial communities in natural environments and the human gastrointestinal tract. Her laboratory and collaborators pioneered the reconstruction of genomes from natural ecosystems and community metaproteomic analyses. Using metagenomics, her group has provided insights into previously unknown and little known bacterial and archaeal lineages, leading to a new rendition of the Tree of Life. Jill has many ongoing research projects, including investigating microbial dissolution and precipitation of minerals, surveying the structure, properties, and reactivity of nanoparticles (many of which are formed by microorganisms), and others topics in microbial ecology and microbial evolution.